I don't have much for you guys today since I spent last night sighting in an AR-15 I finished building: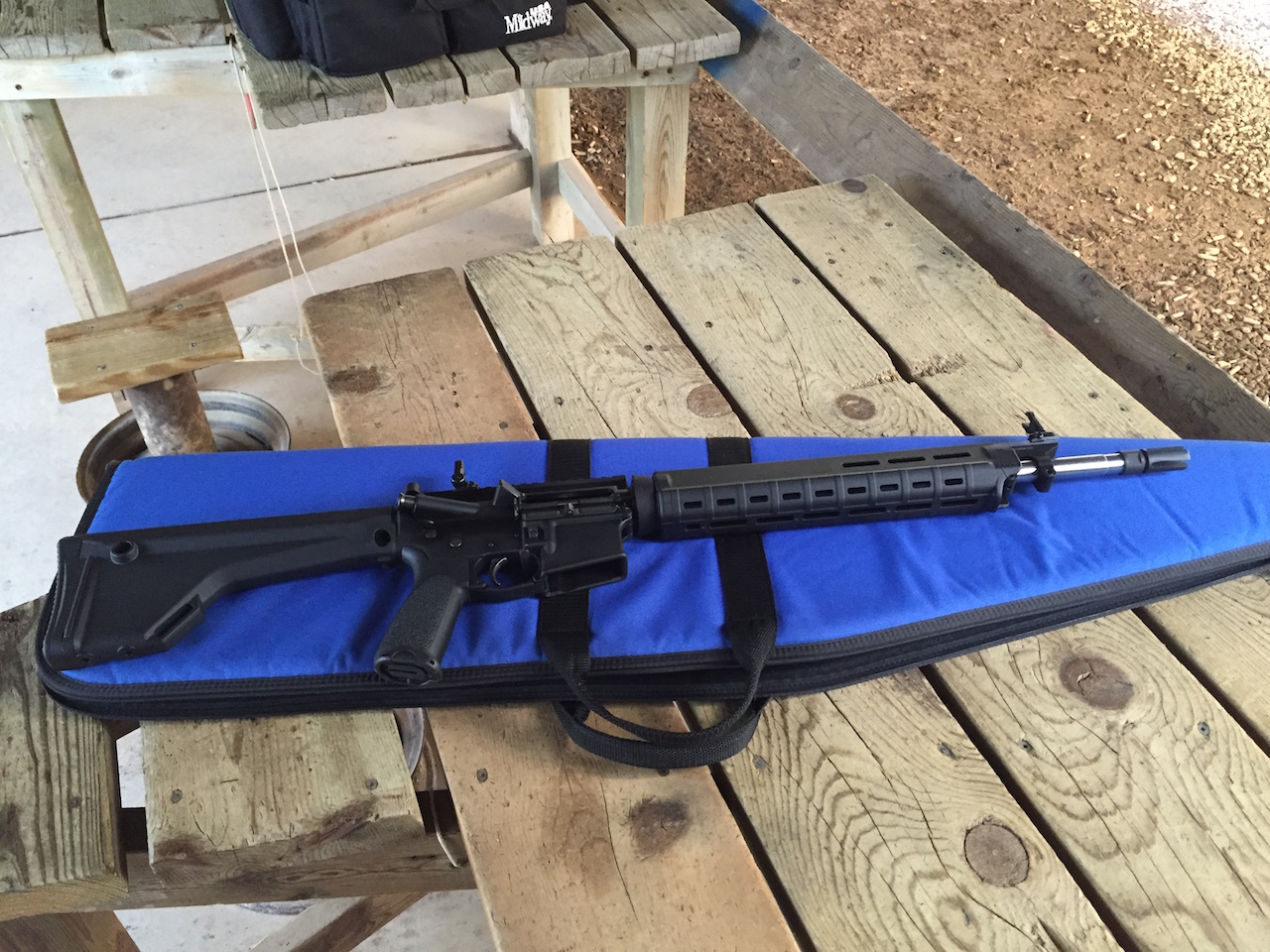 It's nothing too special. I wanted to build either an 18″ or 20″ rifle. Palmetto State Armory had an 18″ .223 Wylde barrel with a 1:7 twist on sale for $99 so I ended up building an 18″ rifle. As far as components I used the following:
Alex Pro Firearms (a local receiver manufacturer) upper and lower receiver.
Bravo Company lower parts kit (their trigger is basically a smooth milspec trigger).
Magpul MOE rifle stock.
Magpul MOE handguard.
PRI railed gas block.
WMD nickel boron bolt (it's shiny and that's what's important).
Magpul MBUS Pro flip up iron sights (I plan on mounting an optic at some point).
Smith Enterprise Vortex flash hider.
Bravo Company Mod 4 charging handle.
Magpul Battery Assist Device.
As you can see, it's nothing terribly fancy but it shot well. I put 100 rounds through it yesterday and experienced zero malfunctions. It's more accurate than I am but that's not saying a whole lot. I think I'll end up replacing the trigger at some point. The Bravo Company trigger isn't bad but I have a far better trigger in my AR-pattern .308 and I'm kind of missing it. On the other hand I really like the Magpul Battery Assist Device. I wish I could fit one on my .308 but the upper receiver isn't cut out enough for one.