How dangerous are small children? Most rational adults would say that small children are't very dangerous. The State, however, thinks that every child is a potential terrorist. Because of its irrational paranoia it often uses its public indoctrination camps schools to monitor children for wrongthink:
Are these the tell-tale signs of kids at risk of committing violence: An 8-year-old who wore a t-shirt saying he wanted to be like a seventh-century Muslim leader? A 17-year-old who sought to draw attention to the water shortage in Gaza by handing out leaflets? A 4-year-old who drew a picture of his dad slicing a vegetable?

Teachers and school officials in the United Kingdom thought so, and they referred these children for investigation as potential terrorists. They were interrogated by U.K. law enforcement. They're likely subject to ongoing monitoring, with details of their childhoods maintained in secret government files potentially indefinitely.

[…]

Why should any of this concern Americans? Because the FBI wants to do something a little bit too close for comfort in U.S. schools, and American schoolchildren may come under similar suspicion and scrutiny.

While there's no similar government-imposed duty on American schools, U.S. CVE initiatives are based on the Prevent model. Due to this, a core component of the U.S. CVE plan tasks teachers, social workers, and school administrators with monitoring and reporting to law enforcement on children in their care. An FBI document released earlier this year tells teachers to spy on their students' thoughts and suggests that administrators essentially turn schools into mini-FBI offices. Rights Watch's report shows what might happen if American schools actually follow the FBI's proposals.
I wonder if teachers who turn in students receive a reward like people who call one of those crime tip lines?
When I express hatred for public schools I'm usually accused of wanting a world where only wealthy children can afford an education. It's a straw man argument because I've never expressed an interest in restricting education to wealthy children. In fact, I've pointed out that education today is cheaper than ever before. My problem with public schools, besides the fact that they suck at providing education, is that they're used as government indoctrination centers.
I remember a lot of my time in school was wasted with mindless flag worshipping. Until I entered middle school we were required to say the Pledge of Allegiance in the morning. It was our mandatory morning prayer to the religion of statism. History was almost always focused on the United States and it wasn't viewed with any critical thinking. The United States was almost always in the right and always the greatest country in human history. Geography wasn't much different. We spent a tremendous amount of time learning the geography of the United States. Beyond that we covered a few European countries here and there and maybe one or two South American countries. What little economics education we received was, of course, nonsense Keynesian bullshit. You know the usual. A gold-based currency cannot work, inflation is good and deflation is terrible, only governments have the right to create money, etc. And there was D.A.R.E. Supposedly a program to keep kids off of drugs, D.A.R.E. was really a program to trick children into trusting the police. I still remember several police officers coming to the school under D.A.R.E. to tell us that the police are our friends (yet anything you say to them can and will be used against you).
More concerning than the indoctrination though was the pursuit of wrongthinkers. I was one of those wrongthinkers and was therefore specifically targeted. Were I going through high school today I'm sure my principal would have reported me to the Federal Bureau of Investigations (FBI) instead of the local police department and my entire existence would have been surveilled for the remainder of my life.
If you put your children into the public education system the State is going to do its damnedest to turn them into unthinking patriotic boot lickers. If your children fail to take to the programming they will be labeled wrongthinkers and may get themselves an FBI record before they're old enough to buy a beer. Keep your kids out of the fucking public indoctrination camps if at all possible. They won't get an education there but they will come to the attention of Big Brother.
Are you gay, lesbian, bisexual, or transgender (LGBT)? Do you also like guns? Do you often find that your LGBT friends aren't very enthusiastic about your interest in firearms? Do you often find that your gun friends aren't very enthusiastic about your sexual orientation or identity? You can finally enjoy the best of both worlds because the Twin Cities has its own Pink Pistols chapter:
If you're gay, it sometimes can be difficult to tell friends that you're also a gun owner.

Mark Steiger describes it as "coming out of the gun safe."

If you're for both gay rights and gun rights, Steiger runs an organization you might want to join.

He's head of the Twin Cities chapter of the Pink Pistols, a shooting group open to people of any sexual orientation that encourages gun ownership among the gay, lesbian, bisexual and transgender community.

It's part social group, part gun-safety education provider and part advocacy organization devoted to preserving the rights of gays to protect themselves with firearms if necessary.
Making the gun owner community more inclusive is something I've touched on before. At one point the gun owner community was stereotyped as being a bunch of middle aged overweight white guys. That image is changing, especially as many of the old curmudgeon social conservatives die off. I greatly appreciate groups such as the Pink Pistols. They're expanding the ranks of gun owners, which is always good in my book. More specifically they're bringing people into the community that face higher than average rates of violence because there are still a lot of bigoted assholes out there who want to hurt them, which means they absolutely need a means of self-defense.
If you're a member of the LGBT community, or just a friend, join them for one of their events.
The Republicans are selling a world where tall concrete walls topped with barbed wire surround the good God fearing white people of American so they can have sex in the missionary position without worrying about getting their throats slit by the evil barbarians they're bombing killing.
The Democrats are selling a world where the disarmed populace is entirely at the mercy of the lawless but remain safe from unapproved, dangerous speech and any potential transgression against Mother Gaia, real or imaginary, is punished via summary execution.
The libertarians are selling a world where everybody has the right to snort cocaine off of a hooker's ass in the middle of a private road while both individuals are wearing nothing but gun belts with automatic Glock pistols in their holsters.
How the fuck are libertarians the ones having a hard time selling people on their ideas?
This year's Democratic National Convention (DNC) may be the greatest public display of cognitive dissonance in history. Through leaked e-mails we've learned that the Democratic Party primaries were being manipulated by the DNC to favor Hillary. I was hoping that Bernie's supporters were going to react by flipping every table at the DNC and storming out. Instead many of them are latching onto the suspicion that the e-mails were acquired by Russia as fact and using that to sweep the entire affair under the rug. Apparently factual information ceases being factual if Russia acquired it.
Political corruption is nothing new. Politics itself is an exercise in corruption. But the e-mails give us an interesting insight into the payoffs. Take the DNC's former chair, Debbie Wasserman Schultz. The leaked e-mails revealed that she used her position to rig the election in Hillary's favor. Although this revelation forced her to resign, she was immediately snapped up by the Hillary campaign:
Ms. Wasserman Schultz was widely criticized during the Democratic primary by supporters of Bernie Sanders of using her position at the DNC to tip the race toward Mrs. Clinton. At least some of that was confirmed at the weekend by the release by Wikileaks of internal DNC emails, which forced her to announce her resignation Sunday.

But in a reaction statement to reporters Sunday, Mrs. Clinton gave Ms. Wasserman Schultz a soft landing by announcing that she would join the Clinton campaign.
Corruption is becoming more blatant now than ever before. It used to be that a scandal like this would require somebody like Wasserman Schultz to stay out of the public limelight for at least a few weeks before joining another political organization. Now corrupt politicos can jump right into the next political organization and nobody gives a damn.
Wasserman Schultz is just one example of the corruption going on in the DNC. Another example revealed by the leaked e-mails is how the DNC planned to give large donors federal appointments:
Democratic National Committee documents recently released by WikiLeaks include spreadsheets and emails that appear to show party officials planning which donors and prominent fundraisers to provide with appointments to federal boards and commissions.

[…]

The records, which WikiLeaks released along with nearly 20,000 hacked DNC emails and other documents on Friday, also expose one of the Beltway's worst kept secrets: that wealthy politicos can often buy their way to presidential appointments.
Worst kept secret is right. Like most corrupt activity that occurs in the political realm, the fact that big donors received special privileges was well known. What these e-mails provided was proof. Writing off accusations of such payoffs can no longer be relegated to the realm of conspiracy theories.
What's the lesson from these leaked e-mails? The same lesson we always learn about democratic systems: your vote doesn't matter. Every dollar and hour donated to Bernie's campaign was wasted. Not only did Bernie sell out in the end by endorsing Hillary, but he had no chance of winning anyways because the DNC itself was manipulating things behind the scenes to ensure Hillary received the nomination. Bernie, effectively, only existed to create the illusion that there was a choice for the Democratic Party presidential nominee. But the DNC had already decided on its candidate and from there on it was predestined that Hillary would win by hook or by crook.
In addition to having a carry permit while black, being a therapist while black is also grounds for being shot in the United Police States of America:
Charles Kinsey, who works with people with disabilities, told WSVN television he was helping a patient who had wandered away from a facility.

Mobile phone video shows Mr Kinsey lying down with his hands in the air, and his patient sitting in the road with a toy truck.

The latest shooting follows weeks of violence involving police.

North Miami Assistant Police Chief Neal Cuevas said officers were called out on Monday, following reports of a man threatening to shoot himself.

Police ordered Mr Kinsey and the patient to lie on the ground, he told The Miami Herald.

The video shows Mr Kinsey lying down while trying to get his patient to comply.
It seems therapists lying on the ground trying to help mentally disabled patients who have toys trucks is grounds for an office fearing for his life now. These officers are either the biggest cowards on the face of the planet or they're the most psychotic. Either way, they shouldn't be given power over others.
The progression we're seeing is as interesting as it is alarming. Before this year the people being gunned down by the police tended to have a criminal history for boot lickers to use to justify the shooting. But now the police are becoming so brazen that they're gunning down people who have little or no criminal background to speak of. Since they're not being punished for their actions they're also not motivated to stop escalating situations to deadly force.
This situation also demonstrates that the boot lickers' claim that people won't get shot if they obey the orders of officers is false. Kinsey was lying on the ground with his hands in the air as the officers had ordered him to do and they still shot him. When you use threats of violence as a compliance mechanism and you fail to uphold your end of the bargain, that is to say you still attack your victim even if they do comply with you, you wreck what little trust you have between yourself and your victim. That makes future scenarios more difficult. Your new victims may decided to fight back instead of complying because they believe you'll kill them either way but they might possibly survive if they resist. By shooting a complying person the officer increased the danger of future situations involving officers using threats of violence as a compliance mechanism.
The problem of police brutality will only continue to get worse since few seems to have the will to take action to curtail it.
While gun control advocates are always quick to tell people they need to be more vulnerable, common sense seems to reign supreme. It's not uncommon in the wake of a mass shooting for carry permit applications to spike. The most recent mass shooting in Orlando is a prime example of this:
Thousands of Floridians are looking to take personal safety into their own hands after the massacre at an Orlando nightclub last month.

In May, the Florida Department of Agriculture distributed more than 20,000 applications to people interested in a concealed weapon permit or other firearm license. That number jumped to more than 36,000 in June, according to recently released numbers.

The applications are either sent by mail or downloaded from the department's website.
One of the reasons mass shootings are so frightening to the average person is because they demonstrate just how helpless unarmed individuals are against an armed individual. Gun control advocates, unwilling to face that fear, pray to their god, the State, to make all the bad things go away. People willing to face that fear take matters to mitigate their risks in case they find themselves in such a position. A byproduct of this practical attitude is that the general public becomes less vulnerable as more people within it are able to resist armed attackers.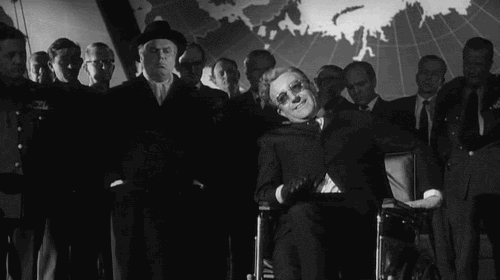 Remember what I said in the previous post about the police not liking any of our government granted privileges? Here's another example:
[Waterbury Conn.] Police Chief Vernon L. Riddick Jr. brought a message of cooperation with police to a mostly African-American crowd of more than 200 people at Mount Olive A.M.E. Zion Church on Wednesday night.

If an officer stops your car, if they ask to search your person or vehicle, if they demand entry into your home, comply and then complain later to the department's internal affairs office and police chief's office if you feel your rights have been violated, Riddick said.
In other words, when an officer asks to search your vehicle or home you should just roll over and be a good little slave.
The exact opposite is true however. If an officer requests to search your property the only response you should give them is, "Come back with a warrant." Officers asking to search your property are on fishing expeditions. They're asking permission because they don't believe they have enough grounds to get a warrant issued. Fishing expeditions can't help you but they certain can hurt you. As police are required to tell you when reading you your Miranda warnings, anything you say can and will be used against you in court. Likewise, anything an officer finds during a fishing expedition can and will be used against you in court.
Always keep in mind that the police are out to get you. That's their job. The politicians pass laws and then task the police with finding and dealing with anybody who breaks them. Many of these laws, such as traffic citations and drug offenses, include a nice kickback to the department that makes the arrest. So do yourself a favor and always exercise what few privileges you have against the police.