Archive for June, 2020
I received my PinePhone last week. The model I ordered was the UBPorts Community Edition. My initial thoughts on the phone are that the build quality is actually very solid, but otherwise it behaves like a $150 phone. The performance isn't great, but acceptable; the battery life, which is a known issue, is pretty terrible; and the software is in a pretty rough state (easily beta quality, maybe even late alpha quality). All of these were what was promised and what I expected so none of this should be considered criticism. I'm actually impressed by what the manufacturers and software creators managed to pull off so far.
However, after playing with UBPorts I wanted to try some other operating systems. This is where the PinePhone shines since it doesn't lock you into any specific operating system. The next released of the Community Edition of the PinePhone will come with postmarketOS so I loaded postmarketOS onto an MicroSD card (you can also flash it to the internal eMMC chip) and booted it on the phone. postmarketOS has a utility that builds an image for you. That utility also allow you to customize a number of things including using full-disk encryption (which I haven't played with yet since it's experimental) and choosing your user interface. I chose Phosh for the user interface because I wanted to see what the Librem team has been working on. My experience with postmarketOS was similar to UBPorts. Performance was sluggish, but acceptable and the software is still in a rough state. However, postmarketOS makes it easy to install regular Linux desktop and command line applications so I installed and tried a few applications that I use regularly on the desktop. Unfortunately, most of the available graphical software doesn't yet support screen scaling so applications are too big for the PinePhone's screen. With that said, progress is being made in that direction and once more applications support screen scaling there should be a decent number of apps available.
Being able to boot up a different operating system on my phone is the way it should always have been. On my desktop and laptops computers I have always been able to choose what operating system to run, but my mobile devices have always been locked down. Some Android devices do allow you to unlock the boot loader and install a different Android image, but often doing so it's officially supported by the manufacturer (so it's often a pain in the ass). It's nice to finally see a mobile phone that is designed for tinkerers and people who want to actually own their hardware.
Most people don't realize the power that the Bureau of Alcohol, Tobacco, Firearms, and Explosives (ATF) wields. The agency can make an arbitrary decision and it effectively becomes law. What makes this matter worse is that the agency isn't bound by previous decisions. It can (and frequently had) change its mind whenever it wants.
Case in point, the ATF previously decided that using an arm brace to shoulder a pistol was a felony. It later changed its mind. Now…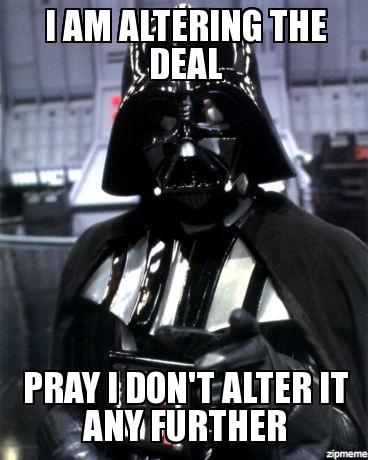 It sounds like the ATF is secretly (another problem with its ability to arbitrarily change its mind is that the process can happen behind closed doors) changing its mind about arm braces again:
Congressman Matt Gaetz announced today on his podcast the ATF is crafting secret rules restricting the possession of certain pistol braces by American citizens, and that he has sent them a letter demanding they stop.

"We understand that ATF is currently considering restricting one arm brace model owned by over 700,000 Americans," Congressman Gaetz writes along with six other members of Congress. "We strongly urge ATF to cease taking any actions and reconsider or rescind any secret determinations which call into question the legality of firearms owned by millions of law-abiding Americans."
If the ATF decides that possessing some or all arm braces is a felony, then possessing them becomes a felony. No bills have to be written, no laws have to be passed or signed. One day you own a perfectly legal firearm and the next you're a felon because you possess of a short barreled rifle. The only difference between the day that you became a felon and the day prior is that somebody in a government agency changed their mind.
A law enforcer killed a black man in Atlanta and is being charged. This has ruffled the feathers of many other law enforcers in the city and now they're coming down with the blue flu:
Hours after the Fulton County district attorney announced felony murder and other charges against the former Atlanta police officer who fatally shot Rayshard Brooks, a 27-year-old black man, in the back, a number of Atlanta police officers called in sick just before a shift change Wednesday evening.
A lot of people argue that nobody needs tools to protect themselves because if they're in danger, they can call the police. I along with many (probably most) other advocates for gun ownership have argued that you can't rely on other people to protect you. This argument often falls on deaf eras. Even when you point out that law enforcers have no duty to protect you, gun control advocates will argue that a cop isn't going to just stand by and let something bad happen to an innocent person.
The recent civil unrest that started in Minneapolis has done a wonderful job of illustrating that law enforcement departments can easily become overwhelmed and when they're overwhelmed they don't send resources to protect you or your business. Atlanta is now illustrating the fact that there are circumstances where law enforcers will refuse to show up for work. As with Minneapolis just a short while ago, it appears that the people of Atlanta are on their own.
This is why defense in depth is such an important concept. You want redundant self-defense plans in case any single plan fails. This is especially true if any of your plans rely on anybody but yourself to execute (the only person you can 100 percent rely on is yourself because that's the only person whose actions you can control).
Here's an idea for something you can do right now to help fight law enforcer brutality.
Stop calling the cops over stupid shit like your neighbor's grass being too tall, an individual openly carrying a firearm walking around and minding their own business, a voluntary transaction of cash for illicit drugs happening in a parking lot, or kids playing at a playground without parental supervision.
Interactions with law enforcers always carry the risk of turning violent. Reducing the number of interactions will reduce the number of opportunities for harmless activities turning into violent encounters.
Do your part, don't be a snitch.