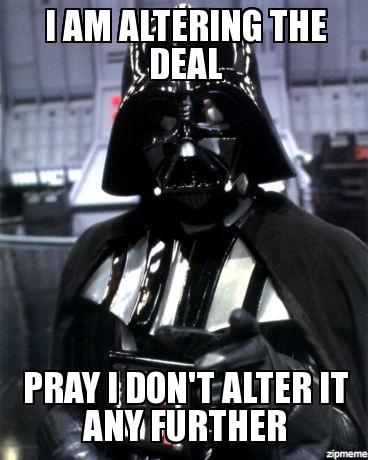 Cable companies have been feeling pressure from Internet streaming services. Every day more people appear to be waking up to the fact that paying money to watch a bit of interesting content between commercials isn't a great proposition. The glory days of ad-free subscription streaming services may be coming to and end though. Last week Netflix began experimenting with display ads to customers:
Now Netflix users might start to see ads for other shows during those countdown seconds, as the streaming giant has said it is testing out recommendations.

"We are testing whether surfacing recommendations between episodes helps members discover stories they will enjoy faster," it said in a statement given to the website Cord Cutters.
Following in Netflix's footsteps is Twitch, which announced that it will soon be stripping paying subscribers of their ad-free experience:
As we have continued to add value to Twitch Prime, we have also re-evaluated some of the existing Twitch Prime benefits. As a result, universal ad-free viewing will no longer be part of Twitch Prime for new members, starting on September 14.

Twitch Prime members with monthly subscriptions will continue to get ad-free viewing until October 15. If you already have an annual subscription, or if you upgrade to an annual subscription before September 14, you will continue with ad-free viewing until your next renewal date.
I'm always amused by how marketing departments try to spin the fact that their customers will be paying the same amount and receiving less. Netflix's department has the easier task because at the moment the ads are house ads, not for third-party products. But if the company's subscribers don't revolt over this those house ads will begin to feature "favored partners" and if subscribers don't revolt after that, anybody with some money in hand will be able to buy ads.
Twitch Prime's marketing department had to justify its company's actions by claiming that its move is good for streamers, err, creators (goddamn I love marketing speak) and then pointing out that all of the other benefits will remain as they were… until they're eventually stripped or watered down as well.
The only solace to the cablefication of Internet streaming services is that a competitor will likely arise that will provide content without ads to paying customers, at least long enough to steal a bunch of disgruntled Netflix and Twitch customers. Then, of course, the cycle will begin anew.