Archive for the 'Heavy Metal' tag
This week we're going to listen to some folk metal from Taiwan:
Form what I gathered on Facebook, most people were watching the election results last night. I decided to have fun instead.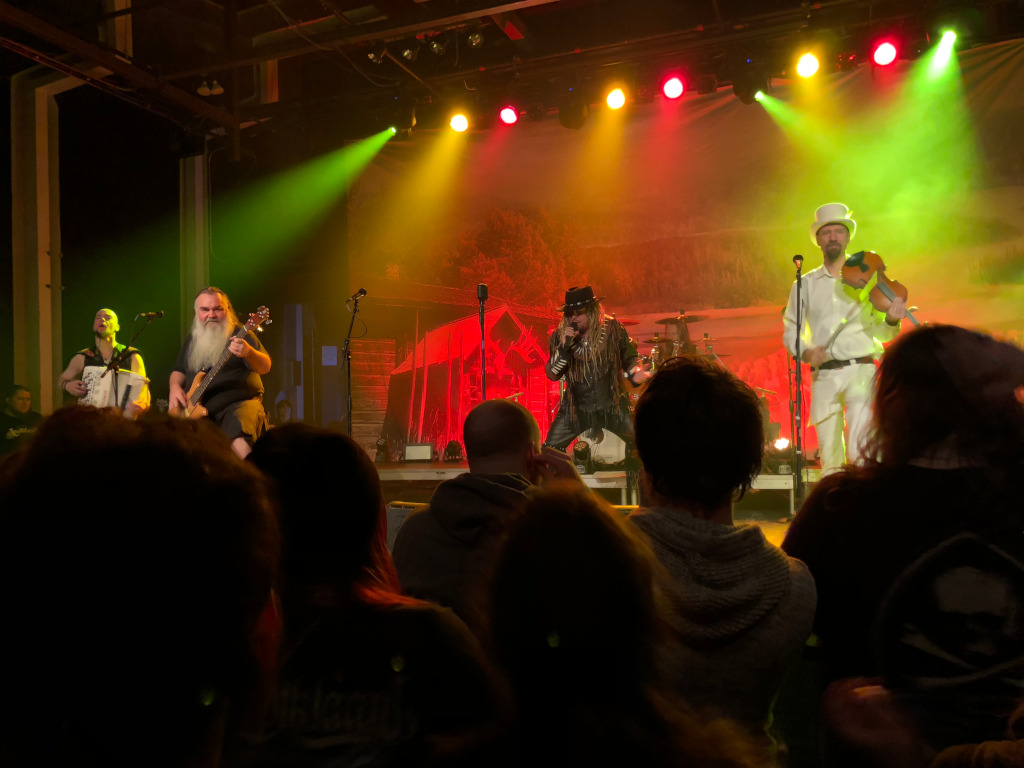 Korpiklaani, one of my favorite folk metal bands, played at the Varsity in Minneapolis last night. They played a fun show and, being Finnish, didn't waste our time by talking about American politics. I couldn't have asked for a better election night.
A very serious song by a very serious band featuring robot Joakim Brodén: