Every Day, No Days Off had a post showing a new campaign by Moms Demand Action. After first I thought the campaign images were a parody until I looked at their website. As it turns out the pictures are not parody images, they're part of the organization's actual campaign. Let's take a look at the three images currently available on their site.
First we have this example: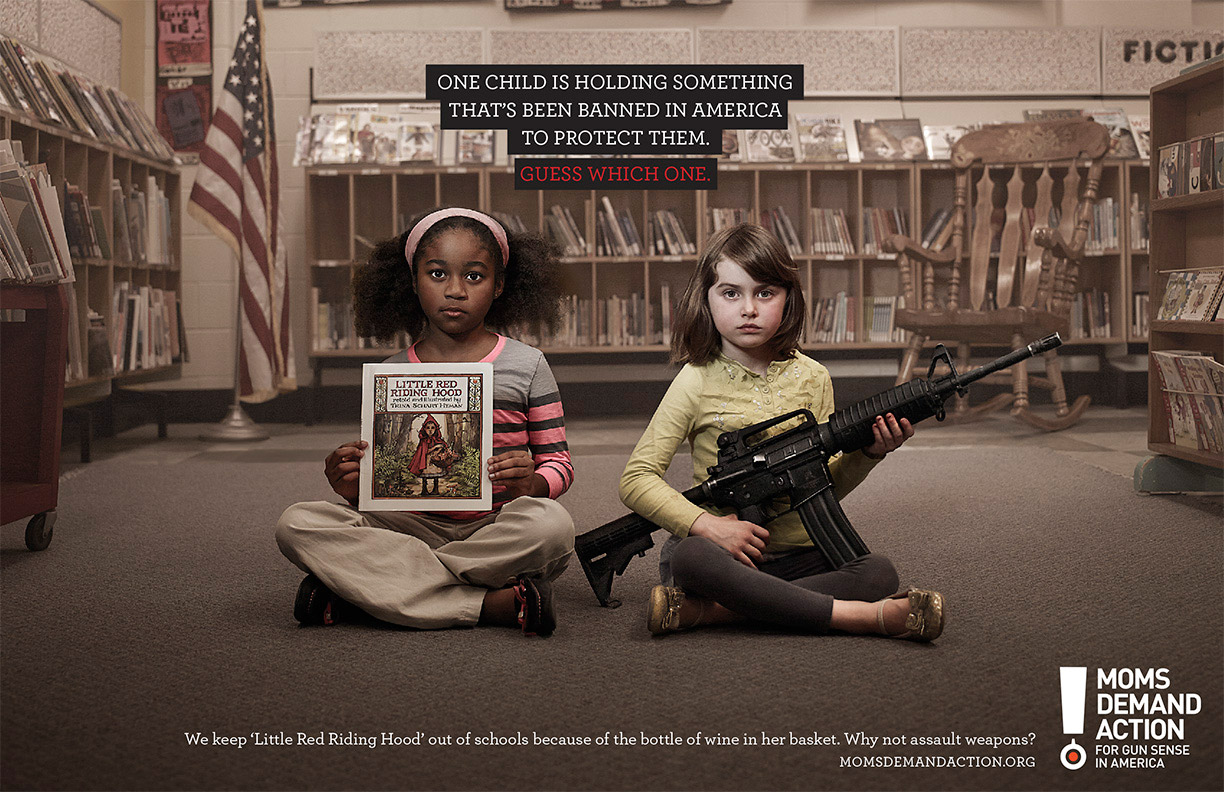 This picture implies that the banning of Little Red Riding Hood from schools was legitimate. I guess Moms Demand Action support censorship.
Next up his this ditty: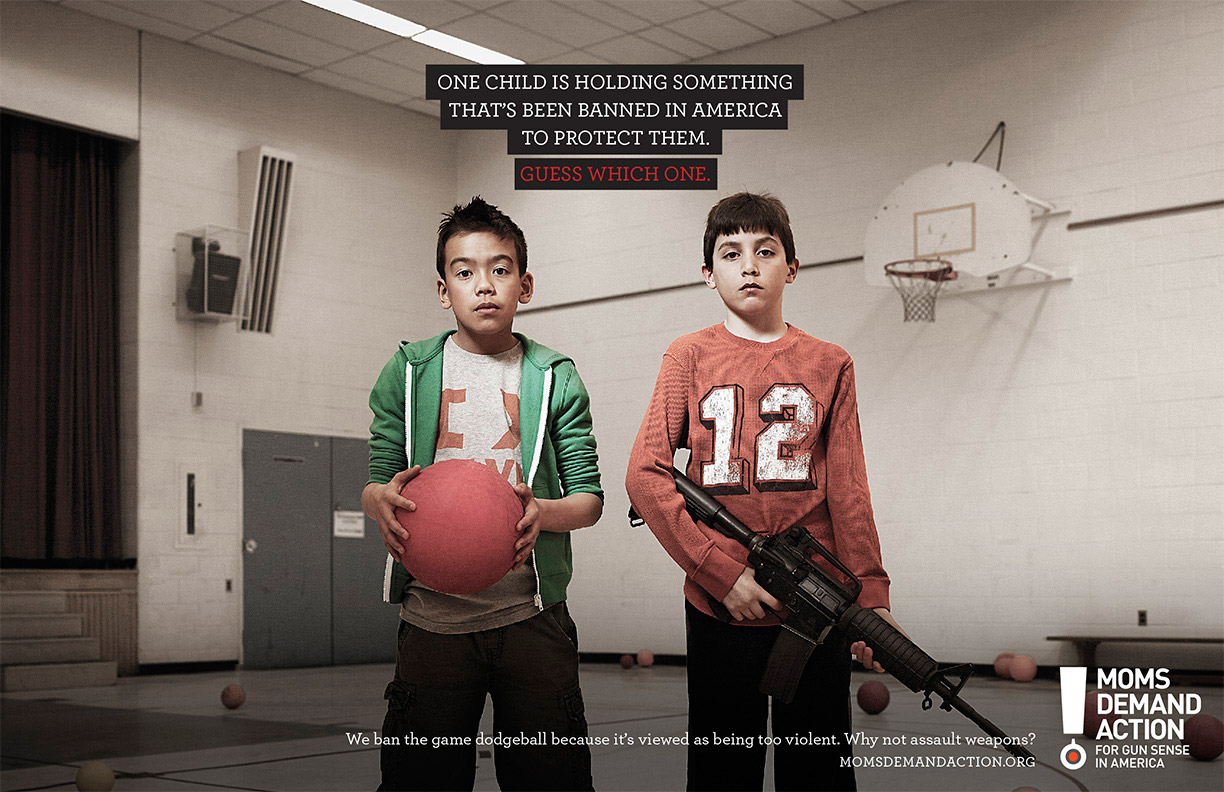 Banning dodge ball, at least banning rubber balls instead of foam balls, was one of the biggest let downs of my youth. Dodge ball was one of the few games I was decent at and it was a great deal of fun. Then one kid got hurt and the game was replaced by a mockery that relied on foam balls that couldn't get tossed fast enough to hit even the slowest kid. But the game wasn't banned because it was viewed as "too violent," the use of rubber balls was merely banned because a kid was injured.
Third we have this monstrosity: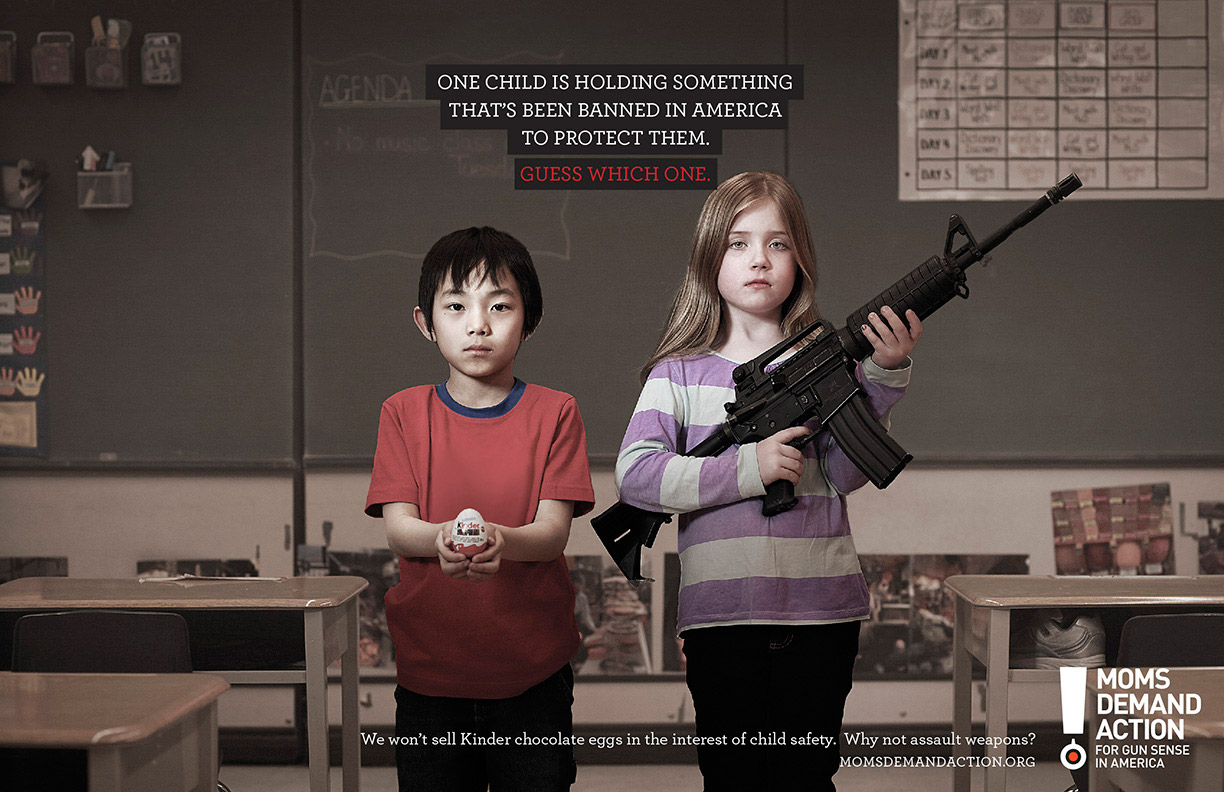 Nothing is prohibiting children from buying Kinder chocolate eggs. In fact they were available during Easter.
Now that I've commented on each images individual absurdity it's time to comment on the absurdity they all have in common. None of the times mentioned in the three pictures have been banned in America. Some of those times may have been banned from some schools but children haven't been prohibited from enjoying them outside of school. Firearms are a different manner. Under the Gun-Free School Zones Act of 1990 non-state entities, which includes all children, are prohibited from bringing firearms into school zones. In addition to that most states prohibit children from being in possession of firearms unless they are being supervised by an adult. The examples given by Moms Demand Action are asinine. In fact the implications behind made in those pictures are outright bald-faced lies.
I'm not an ends justify the means kind of guy and that's probably why I don't understand why Moms Demand Action believe it's acceptable to lie so blatantly. Look, I get it, they don't like guns. While I don't agree with gun control advocates I believe we can have a debate without having to resort to outright dishonesty.