Remember Jimmy McMillan, the founder of the Rent Is too Damn High Party?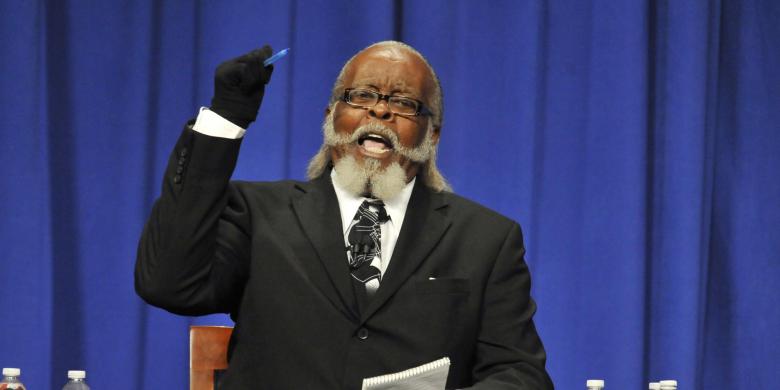 A recent survey by New York councilmember Helen Rosenthal found 12% of stores on one stretch of the Upper West Side is unoccupied and 'for lease'. The picture is repeated nationally. In October, the US surpassed the previous record for store closings, set after the 2008 financial crisis.

[…]

"It's not Amazon, it's rent," says Jeremiah Moss, author of the website and book Vanishing New York. "Over the decades, small businesses weathered the New York of the 70s with it near-bankruptcy and high crime. Businesses could survive the internet, but they need a reasonable rent to do that."

Part of the problem is the changing make-up of New York landlords. Many are no longer mom-and-pop operations, but institutional investors and hedge funds that are unwilling to drop rents to match retail conditions. "They are running small businesses out of the city and replacing them with chain stores and temporary luxury businesses," says Moss.

In addition, he says, banks will devalue a property if it's occupied by a small business, and increase it for a chain store. "There's benefit to waiting for chain stores. If you are a hedge fund manager running a portfolio you leave it empty and take a write-off."
Fucking late stage capitalism!
I wrote that sarcastically but there are people who are saying it seriously. If one only possesses an infantile knowledge of capitalism, it would be easy for them to blame this predicament on capitalism instead of the real culprit, government. The economic system the United States operates under can best be described as government manipulated privately held businesses. While businesses in the United States are nominally private they are heavily manipulated by government. Wealthy businesses are able to hire lobbyists who can influence politicians into massaging the regulatory field. The lobbyists work to create a regulatory field that favors their employers while simultaneously hurting their employer's competitors. For example, a lobbyist working for Comcast might influence city politicians to raise the cost of the permits required to bury fiberoptic cable. A large Internet Service Provider (ISP) like Comcast can easily soak up those additional permit costs whereas small local ISPs are not able to and thus are forced to go out of business.
This manipulated environment is also a feedback loop. As wealthy organizations are able to push out more and more competitors they are able to become more and more wealthy. As they become more and more wealthy they are able to afford more regulatory manipulation and so on. The inevitable end of this feedback loop is an economy controlled by a handful of wealthy politically-connected players and devoid of small businesses. Banks, as major players in the regulatory manipulation game, recognize this and thus acknowledge that properties occupied or owned by large corporations are far more valuable that properties occupied or owned by individually owned businesses. Property owners going off of the banks' assessments will let their properties sit empty until a large corporation shows interest in buying or renting it.
Parts of the United States are already reaching the point where individually owned businesses can no longer succeed. Other parts of the United States will eventually reach the same point. The feedback loop will continue until small businesses can only exist in the black market.