I have a theory that the biggest threat a government poses to an economy isn't any specific set of regulations but constantly changing regulations. One day your business venture is perfectly legal, the next day it's illegal:
The 2015 Butte wildfire had ripped through nearly 71,000 acres in Amador and Calaveras counties and left millions of dollars in damages behind. More than 900 structures were destroyed in the two counties, according to Cal Fire. Some residents left the community, deciding not to rebuild.

County supervisors embraced legalizing cannabis as a way for the local economy to generate revenue that could help it recover. Enticed by cheap land and friendly laws, the rural county of 45,000 people saw an influx of pot growers.

Not long after, however, anti-pot supervisors, including Mills, were elected to the five-member board. They had promised to ban cultivation in Calaveras County. In January they scored a victory with a 3-2 vote ordering growers to cease operations by June.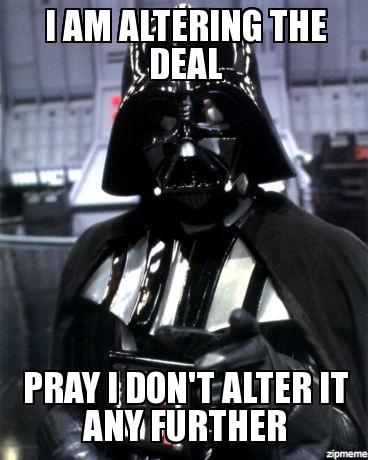 With a single vote a bunch of perfectly legal businesses became illegal. While the farmers are talking about suing, they won't be able to operate their farms during the lawsuit, which could last years, and may not win anyways.
I think this story also explains the obsession most business ventures have with maximizing profits at all costs. Anti-capitalists like to blame capitalism for this obsession but any capitalist would tell you that maximizing long term profits is a better way to maximize overall profits… unless you're operating in an environment where your business might be declared illegal overnight. I'm of the belief that business ventures are obsessed with short term profits at all costs, at least in part, because they have no idea what the rules regulating their business will be tomorrow. You can't make any realistic long term goals when you don't know what the rules will be tomorrow, in a month, or in a year.
This story will likely incentivize cannabis growers in California to maximize short term profits and give little through to long term profits. And when they do, anti-capitalists will blame capitalism instead of the real culprit, government.