Facebook, Twitter, Reddit, and most other mainstream social media platforms have pledged to increase the speech they censor. This has lead many people, especially those most likely to be censored, to seek greener pastures. They usually tell anybody who will listen to flock to alternate social media platforms such as MeWe, Minds, and Parler. Of course this is an exercise in trading one centrally controlled platform for another. This means users are still at the mercy of the individuals who control the services. Parler has already walked back its commitment to absolute free speech and other alternate platforms will likely do the same.
So is the concept of free speech online hopeless? Not at all. However, you have to take a page from radicals throughout history. If you look at a lot of radicals, they generally owned and operated their own newspapers, magazines, journals, and periodicals. Benjamin Franklin bought a newspaper, Benjamin Tucker printed his own periodical, egoists printed their own journal, and Peter Kropotkin published his own journal. By owning and operating their own print media they were able to say whatever they wanted whenever they wanted.
Today's Internet has become centralized, corporatized, and sanitized, but that wasn't always the case. It also doesn't have to be the case. Anybody can run a server. This blog is hosted on a server sitting in my basement. In fact I self-host most of my online services. This gives me absolute control over my platforms. I can say whatever I want whenever I want.
If you want to express yourself freely, you need to take a page from radicals of yesteryear and own and operate your own platform. Fortunately, it's easier today than ever before. There are a lot of self-hosted platforms available. For example, if you want something akin to Twitter, there's Mastodon. If you want something akin to Facebook, there's Freindica and diaspora*. If you want chatroom functionality, there's Matrix (which also supports end-to-end encryption so you can speak freely on other people's servers). In fact there are a ton of self-hosted platforms that cover almost anything you could need. What's even better is that many of the self-hosted social media platforms can be federated, which means every person in a group could run their own instance and interconnect them.
To quote Max Stirner, "Whoever will be free must make himself free. Freedom is no fairy gift to fall into a man's lap. What is freedom? To have the will to be responsible for one's self."
I received my PinePhone last week. The model I ordered was the UBPorts Community Edition. My initial thoughts on the phone are that the build quality is actually very solid, but otherwise it behaves like a $150 phone. The performance isn't great, but acceptable; the battery life, which is a known issue, is pretty terrible; and the software is in a pretty rough state (easily beta quality, maybe even late alpha quality). All of these were what was promised and what I expected so none of this should be considered criticism. I'm actually impressed by what the manufacturers and software creators managed to pull off so far.
However, after playing with UBPorts I wanted to try some other operating systems. This is where the PinePhone shines since it doesn't lock you into any specific operating system. The next released of the Community Edition of the PinePhone will come with postmarketOS so I loaded postmarketOS onto an MicroSD card (you can also flash it to the internal eMMC chip) and booted it on the phone. postmarketOS has a utility that builds an image for you. That utility also allow you to customize a number of things including using full-disk encryption (which I haven't played with yet since it's experimental) and choosing your user interface. I chose Phosh for the user interface because I wanted to see what the Librem team has been working on. My experience with postmarketOS was similar to UBPorts. Performance was sluggish, but acceptable and the software is still in a rough state. However, postmarketOS makes it easy to install regular Linux desktop and command line applications so I installed and tried a few applications that I use regularly on the desktop. Unfortunately, most of the available graphical software doesn't yet support screen scaling so applications are too big for the PinePhone's screen. With that said, progress is being made in that direction and once more applications support screen scaling there should be a decent number of apps available.
Being able to boot up a different operating system on my phone is the way it should always have been. On my desktop and laptops computers I have always been able to choose what operating system to run, but my mobile devices have always been locked down. Some Android devices do allow you to unlock the boot loader and install a different Android image, but often doing so it's officially supported by the manufacturer (so it's often a pain in the ass). It's nice to finally see a mobile phone that is designed for tinkerers and people who want to actually own their hardware.
Most people don't realize the power that the Bureau of Alcohol, Tobacco, Firearms, and Explosives (ATF) wields. The agency can make an arbitrary decision and it effectively becomes law. What makes this matter worse is that the agency isn't bound by previous decisions. It can (and frequently had) change its mind whenever it wants.
Case in point, the ATF previously decided that using an arm brace to shoulder a pistol was a felony. It later changed its mind. Now…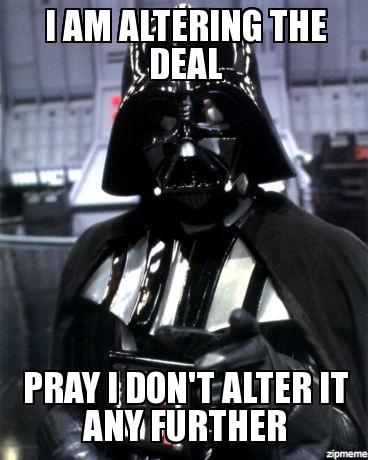 It sounds like the ATF is secretly (another problem with its ability to arbitrarily change its mind is that the process can happen behind closed doors) changing its mind about arm braces again:
Congressman Matt Gaetz announced today on his podcast the ATF is crafting secret rules restricting the possession of certain pistol braces by American citizens, and that he has sent them a letter demanding they stop.

"We understand that ATF is currently considering restricting one arm brace model owned by over 700,000 Americans," Congressman Gaetz writes along with six other members of Congress. "We strongly urge ATF to cease taking any actions and reconsider or rescind any secret determinations which call into question the legality of firearms owned by millions of law-abiding Americans."
If the ATF decides that possessing some or all arm braces is a felony, then possessing them becomes a felony. No bills have to be written, no laws have to be passed or signed. One day you own a perfectly legal firearm and the next you're a felon because you possess of a short barreled rifle. The only difference between the day that you became a felon and the day prior is that somebody in a government agency changed their mind.
A law enforcer killed a black man in Atlanta and is being charged. This has ruffled the feathers of many other law enforcers in the city and now they're coming down with the blue flu:
Hours after the Fulton County district attorney announced felony murder and other charges against the former Atlanta police officer who fatally shot Rayshard Brooks, a 27-year-old black man, in the back, a number of Atlanta police officers called in sick just before a shift change Wednesday evening.
A lot of people argue that nobody needs tools to protect themselves because if they're in danger, they can call the police. I along with many (probably most) other advocates for gun ownership have argued that you can't rely on other people to protect you. This argument often falls on deaf eras. Even when you point out that law enforcers have no duty to protect you, gun control advocates will argue that a cop isn't going to just stand by and let something bad happen to an innocent person.
The recent civil unrest that started in Minneapolis has done a wonderful job of illustrating that law enforcement departments can easily become overwhelmed and when they're overwhelmed they don't send resources to protect you or your business. Atlanta is now illustrating the fact that there are circumstances where law enforcers will refuse to show up for work. As with Minneapolis just a short while ago, it appears that the people of Atlanta are on their own.
This is why defense in depth is such an important concept. You want redundant self-defense plans in case any single plan fails. This is especially true if any of your plans rely on anybody but yourself to execute (the only person you can 100 percent rely on is yourself because that's the only person whose actions you can control).
Here's an idea for something you can do right now to help fight law enforcer brutality.
Stop calling the cops over stupid shit like your neighbor's grass being too tall, an individual openly carrying a firearm walking around and minding their own business, a voluntary transaction of cash for illicit drugs happening in a parking lot, or kids playing at a playground without parental supervision.
Interactions with law enforcers always carry the risk of turning violent. Reducing the number of interactions will reduce the number of opportunities for harmless activities turning into violent encounters.
Do your part, don't be a snitch.
Last night's riots left their mark and have continued through today. I've been watching several livestreams and it's obvious that local law enforcers have completely lost control of the situation. It turns out that the mechanism used by the State to oppress the masses is easily overwhelmed (surprising nobody). Governor Walz has called in the National Guard to reinforce the law enforcers, but what may go down as the single dumbest statement uttered by a Minnesotan has likely nullified whatever chance may have existed to get this riot under control:
#Breaking: During presser in Minneapolis, Hennepin County Atty Michael Freeman says #GeorgeFloyd video "graphic, horrific & terrible." His job to prove "violation of criminal statute."

Then drops bombshell:

"But there is other evidence that does not support a criminal charge."
Even if Freeman has no intention of charging and arresting the officer(s) involved, there was no reason to add that last bombshell. That added a tremendous amount of fuel to an already burning firestorm.
Keeping track of all of the places in the Twin Cities experiencing looting or riots has become futile. The situation is changing too rapidly. As of this writing I know riots or looting have occurred in Minneapolis, St. Paul, Maplewood, and Woodbury. I've also heard mention of civil unrest in Cottage Grove and Burnsville. Stillwater's law enforcers have apparently thrown up barricades, but those will do absolutely nothing if a determined group of rioters make it that far east. The sun hasn't even set yet. If the last two nights are any indicator, what we're seeing right now is the free sample. The main course will be served after sundown.
I'm not going to bother trying to deconstruct everything that is happening. Instead I'm going to provide some advice to help those of you living in the metro area increase your odds of surviving this shitshow.
Don't go to Target right now. Most of them in the metro have been closed already and for some reason Target has lived up to its name and become a primary target of the looters. Maybe this is a lesson on being more careful when choosing a company name.
It's easy to underestimate how fast riots move. Today was a good lesson in this fact as riots spread into St. Paul and some of its neighboring suburbs in a matter of hours. Just because a riot isn't occurring near you doesn't mean it won't reach you soon. Treat the riots like a storm, follow their movements closely.
There is no reasoning with a mob. If riots are coming to your neighborhood, run.
If you don't have a bug out bag ready to go, pack your shit now. By the time you realize you need to flee, you won't have time to pack your shit.
As a general rule hotels are cheaper the further away from the metro you are. Consider your flight a vacation for which you're trying to get the best deal. Run as far as you can.
Emergency services are going to be tied up. They will likely not respond if you call them. You're on your own.
If you work in the Twin Cities and your place of employment isn't already a smoldering crater, call in sick. Fortunately, the COVID-19 scare makes this easier than ever.
Go strapped or get clapped. You should have a gun loaded and ready to go. At a minimum you should have a handgun that you can carry on your person. Ideally you should have a long gun at home loaded and ready go to.
Camping is great this time of year and the campgrounds in Wisconsin should be open for business.
Last but not least, if you have a thin blue line sign or sticker on your home or vehicle, you might want to remove it sooner rather than later.
There's nothing anybody can do to stop these riots anymore. They have to burn themselves out. The only thing you can do is take care of you and yours so concentrate on that.
Yesterday morning saw another unarmed black man added to the Minneapolis Police Department's (MPD) body count. In a surprisingly short period of time it was announced that four officers were fired from the department over the situation. However, that failed to assuage the masses who are all too familiar with the cycle of law enforcers being fired only to be reinstated after their union argues that the firing was unwarranted. During the evening the inevitable happened. Protesters made their feelings clear to the law enforcers.
The protest, which I followed courtesy of the live streamers at Unicorn Riot, was larger than previous protests against MPD's brutality. Eventually the protesters made their way to the Third Precinct in Minneapolis and went to town. The protesters surrounded the Third Precinct, tagged it with graffiti, smashed many of its windows, and messed up a couple of law enforcer vehicles. The evening festivities culminated with MPD reinforcements arrived and clashing with protesters for quite some time.
Not surprisingly online viewers were arguing about whether or not the protesters' were villains or heroes. I think that argument missed the most important point. The morality of the protesters' actions depends on your personal views, but what happened last night was inevitable.
MPD has a sordid history with unarmed black men dying in its custody. The decision makers in the MPD, City of Minneapolis, Hennepin County, State of Minnesota, and federal government have blocked any justice for the families of those killed by MPD. The officers involved seldom receive any meaningful punishment and are almost never charged with a crime. When they are charged, they are almost always found not guilty because the law give law enforcers, unlike the rest of us, tremendous leeway in the use of deadly force.
If you take away all forms of recourse that we like to consider civil, wronged individuals will eventually resort to violence. What happened in Minneapolis yesterday evening was the direct result of government personnel continuously protecting MPD officers from punishment for their wrongdoing. The fact that such a situation hadn't happened earlier is rather miraculous. Likewise, the fact that the situation wasn't far worse is also miraculous.
The truth is MPD was damn lucky. The protesters massively outnumbered the officers in the Third Precinct. They could have easily overrun the building and killed every officer inside. They didn't, but if the status quo with MPD continues, the next incident will likely be worse and eventually a spark will light the powder keg that is the city and a lot of people will die. I hope that last night's conflict puts enough fear into the decision makers to convince them that the status quo is no longer viable. Unfortunately, I doubt it did. It may take citywide rioting before the decision makers are finally scared enough to stop shielding MPD's officers from justice.
The ceaseless lock down that many states are experiencing has lead to the inevitable push back. Protests have already taken place in a number of states and more protests are being planned. Unfortunately, many of these protests are being organized on Facebook and Facebook has decided to remove them.
It probably doesn't surprise anybody that I have friends interested or participating in the protests in Minnesota. When I saw them posting on social media saying that the latest protest event had been removed, I saw a number of people recommend other centralized social media sites such as MeWe and Minds. I have a tradition when I see such recommendations. I point out that jumping from one centralized social media site to another simply kicks the can down the road because they could decide to implement restrictions at any point and that the only long term solution is using self-hosted services to advertise events. The usual rebuttal I received is a variation of we have to post the event where the people are (falsely implying that many people use MeWe or Minds). Apparently there is a lot of misunderstanding about using self-hosted services to organize events.
When you use a self-hosted service, you don't have to isolate it from everything else. You can advertise your self-hosted service on Facebook, Twitter, and other centralized social media sites. The point of a self-hosted service is to be authoritative and under your sole control. When you share a link to your self-hosted service, you note that the website you're hosting is the place to go for official information. If Facebook removes your post, it doesn't matter because the people who have already seen it will know where to go for updates to your event and because Facebook cannot remove your website. The official information still exists and can be shared with interested parties.
Periodically I'm asked to recommend a good Virtual Private Network (VPN) provider. I admit that I don't spend a ton of time researching VPN providers because my primary use case for VPNs is to access my local network and secure my communications when traveling so most of the time I use my own VPN server. When I want to guard my network traffic against my Internet Service Provider (ISP), I use Tor. With that said, I do try to keep at least one known decent VPN provider in my back pocket to recommend to friends.
In the past I have usually recommended Private Internet Access because it's ubiquitous, affordable, and its claim that it doesn't keep logs has been proven in court. However, Private Internet Access is based in the United States, which means it can be subject to National Security Letters (NSL). Moreover, Private Internet Access was recently acquired by Kape Technologies. Kape Technologies has a troubling past and you can never guarantee that a company will maintain the same policies after it has been purchased so I've been looking at some alternative recommendations.
Of the handful with which I experimented, I ended up liking Mullvad VPN the most. In fact I ended up really liking it (for me finding a decent VPN provider is usually an exercise in finding the least terrible option).
Mullvad is headquartered in Sweden, which means it's not subject to NSLs or other draconian United States laws (it's subject to Swedish laws, but I'm outside of that jurisdiction). But even if it's subjected to some kind of surveillance law, Mullvad goes to great length to enable you to be anonymous, which greatly hinders its ability to surveil you. To start with your account is just a pseudorandomly generated number. You don't need to provide any identifiable information, not even an e-mail address. When you want to log in to pay your account, you simple enter your number. The nice thing about this is that the number is also easily disposed of. Since you can generate a new account by simply clicking on a link, you can throw away your account whenever you want. You can even generate accounts via its onion service (this link will only work if you're using the Tor Browser).
Mullvad's pricing is €5 (roughly $5.50 when I last paid) per month. Paying per month allows you to change accounts every month if you want. Payments can be made using more traditional services such as credit cards and PayPal, but you can also use more anonymous payment options such as Bitcoin and Bitcoin Cash (I would like to see the option of using Monero since it has anonymity built-in).
The thing that initially motivated me to test Mullvad was the fact that it uses WireGuard. WireGuard is our new VPN overlord. If you're new to WireGuard or less technically inclined, you can download and use Mullvad's app. If you're familiar with WireGuard or willing to learn about it, you can use Mullvad's configuration file generator to generate WireGuard configuration files for your system (this is how I used it). Mullvad also supports OpenVPN, but I didn't test it because it's 2020 and WireGuard is our new VPN overlord.
Like most decent VPN providers, Mullvad also has a page to check if your Mullvad connection is setup correctly. It performs the usual tasks of reporting if you're connecting through a Mullvad server and if your Domain Name System (DNS) requests are leaking. It also attempts to check if your browser is leaking information through WebRTC. You can also test your torrent client in case you want to download Linux distros (because that's the only thing anybody downloads via BitTorrent) more securely.
I didn't come across anything egregious with Mullvad, but don't take my recommendation too seriously (this is the caveat I give to everybody who asks me to recommend a VPN provider). My VPN use case isn't centered around maintaining anonymity and I didn't perform thorough testing in that regard. Instead I tested it based on my use case, which is mostly protecting my connection from local actors when traveling. As with anything, you should test the service yourself.
I'm happy that computer technology (for the purpose of this post, I mean any device with a computer in it, not a traditional desktop or laptop) has become ubiquitous. An individual who wants a computer no longer has to buy a kit and solder it together. Instead they can go to the store and pick up a device that will be fully functional out of the box. This has lead to a revolution in individual capabilities. Those of us who utilize computers can access a global communication network from almost anywhere using a device that fits in our pocket. We can crank out printed documents faster than any other time in human history. We can collect data from any number of sources and use it to perform analysis that was impractical before ubiquitous access to computers. In summary life is good.
However, the universe is an imperfect place and few things are without their downsides. The downside to the computer revolution is that there are, broadly speaking, different classes of users. They are often divided into technical and non-technical users, but I prefer to refer to them as users and used. My categorization isn't so much based on technical ability (although there is a strong correlation) as by whether one is using their technology or being used by it.
Before I continue, I want to note that this categorization, like all attempts to categorize unique individuals, isn't black and white. Most people will fall into the gray area in between the categories. The main question is whether they fall more towards the user category of the used.
It's probably easiest to explain the used category first. The computing technology market is overflowing with cheap devices and free services. You can get a smartphone for little or even nothing from some carriers, an Internet connected doorbell for a pittance, and an e-mail account with practically unlimited storage for free. On the surface these look like amazing deals, but they come with a hidden cost. The manufacturers of those devices and providers of those services, being predominantly for-profit companies, are making their money in most cases by collecting your personal information and selling it to advertisers and government agencies (both of which are annoying, but the latter can be deadly). While you may think you're using the technology you're actually being used through it by the manufacturers and providers.
A user is the opposite. Instead of using technology that uses them, they use technology that they dominate. For example, Windows 10 was a free upgrade for users of previous versions of Windows. Not surprisingly, Windows 10 also collects a lot of personal information. Instead of using Windows 10, users of that operating system are being used by it. The opposite side of the spectrum is something like Linux from Scratch, where a user creates their own Linux distro from the ground up so they know every component that makes up their operating system. As I stated earlier most people fall into the gray area between the extremes. I predominantly run Fedora Linux on my systems. As far as I'm aware there is no included spyware and the developers aren't otherwise making money by exploiting my use of the operating system. So it's my system, I'm using it, not being used through it.
Another example that illustrates the user versus the used categories is online services. I sometimes think everybody on the planet has a Gmail account. Its popularity doesn't surprise me. Gmail is a very good e-mail service. However, Gmail is primarily a mechanism for Google to collect information to sell to advertisers. People who use Gmail are really being used through it by Google. The opposite side of the spectrum (which is where I fall in this case) is self-hosting an e-mail server. I have a physical server in my house that runs an e-mail server that I setup and continue to maintain. I am using it rather than being used by it.
I noted earlier in this article that there is a strong correlation between technical people and users as well as non-technical people and those being used. It isn't a one-to-one correlation though. I know people with little technical savvy who utilize products and services that aren't using them. Oftentimes they have a technical friend who assists them (I'm often that friend), but not always. I would actually argue that the bigger correlation to users and those being used is those who are curious about technology versus those who aren't. I know quite a few people with little technical savvy who are curious about technology. Their curiosity leads them to learn and they oftentimes become technically savvy in time. But before they do they often make use of technology rather than be used by it. They may buy a laptop to put Linux on it without having the slightest clue at first how to do it. They may setup a personal web server poorly, watch it get exploited, and then try again using what they learned from their mistakes. They may decide to use Signal instead of WhatsApp not because they understand the technical differences between the two but because they are curious about the "secure communications app" that their technical friends are always discussing.
Neither category is objectively better. Both involve trade-offs. I generally encourage people to move themselves more towards the user category though because it offers individuals more power over the tools they use and I'm a strong advocate for individual power. If you follow an even slightly radical philosophy though, I strongly suggest that you to move towards the user category. The information being collected by those being used often finds its way into the hands of government agents and they are more than happy to make use of it to suppress dissidents.