Anybody who has sent an e-mail to my blog account knows that my response times are seldom speedy. I usually don't touch my e-mail in any regard over the weekend so last night when I finally got around to checking the weekend's e-mails I was surprised. Normally I get two or three e-mails on my blog account over the weekend but this weekend I received 43. 40 of these were from people who are apparently very upset with me. What I find most interesting about this slew of e-mails is that the accusations don't make a whole lot of sense to me. Here are some of the more entertaining messages I received (poor grammar preserved for LULZ):
I found you nazi shitbag.

I don't like nazi shit bags. You think you can write about white rights and get away with it? I'm going to call your host and have your site removed!!!! What do you have to say about that you piece of shit?
Um… good luck?
Hey you mens rights fuckhead, we know who you are. We don't tolerate misogynists in Minneapolis. We're going to burn your fucking house down.
Well that's not very nice. Also, mens' rights? I'm kind of curious where that accusation stems from.
You scumsucking shitforbrains. Im going to kill you you fascist piece of shit.
I'm sorry sir or ma'am but it appears as though there is a line forming to kill me. If you will take a number I'll help you as soon as possible.
You think your so smart but we know where you live. You either take down this blog or we're going to take you out. You have been warned.
Take me out where? I do enjoy Chinese food. Can we go somewhere that serves General Tso's chicken?
Hey Christopher Burg,

Do you think you and spread your Nazi filth without getting your ass kicked? We're going to put you in an oven and roast you alive. I hope you have your will in order.
I don't recall writing any form of Nazi propaganda on this site. In fact, as an anarchist, I probably hate Nazis more than the most zealous social justice crusader. Also, as a word of warning, burning flesh and hair smells awful. Seriously, pluck a few hairs from your head and light them on fire then take a whiff. Do you really want to be smelling that for the several hours?
Christopher Burg,

Your a sexist racist nazi asshole. I take pleasure in killing sick fucks like you. I know where you live and I'm going to get you when you least expect it. When I do I'm going to start by skinning you slowly. I will take a strip of skin off of you with a vegetable peeler once an hour. Then I'm going to hang you from your arms and light a fire under your feet so they burn. Then I'm going to pour vinegar in your wounds. Then I'm going to make you drink rubbing alcohol until your insides turn to must. Then I'm going to finish it off by covering you in gasoline and lighting you on fire.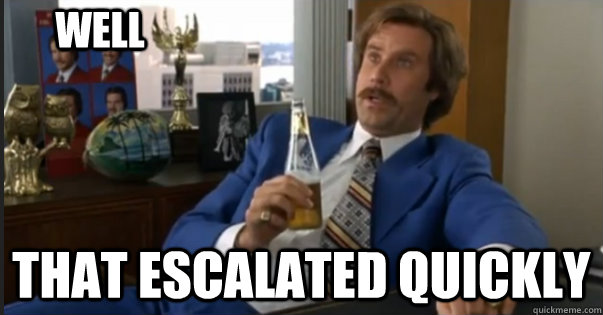 There are several things worth noting here. First, the art of closing a written message is dead. Not a single angry e-mail concluded with "Sincerely", "Yours truly", "I hope you die", or anything like that. This saddens me. Second, I really need to put ads up on this site so I can make some money off of these people. I assume that they visited my site before sending off their angry e-mails but I can't be sure since the accusations really don't jive with the articles I've written. Third, the art of intimidation, like the art of closing a written message, is dead. Before the days of the Internet people at least had the courtesy of sending a letter composed of individual letters cut out of newspaper and magazine articles and pasted to the sheet of paper. Sometimes if they really wanted to intimidate you they would nail a burlap sack containing a dead cat or severed horse head to your door. Now people are lazy and just send angry e-mails. People need to own their anger and take pride in it. Fourth, starting each successive sentence with the same word is dull. Take a look at the last letter. It's all "Then I'm going to do this" and "Then I'm going to do this". There's nothing more disappointing than a grammatically lazy death threat.
But I think the most important thing that needs to be pointed out is how disappointed I am in my newfound fan base. I partially attribute my disappointment to the shorter attention span most Americans have today. But if you are angry enough to write a death threat to somebody you should at least have the decency to perform a followup. According to the timestamps the vast majority of angry e-mails were sent on Friday. A few more came in on Saturday and only two of the e-mails came in on Sunday. There wasn't a single e-mail from yesterday. Talk about a lack of dedication. If my newfound fan base was truly dedicated to hating my guts I could have had posting material for several days. But they're lazy so I really only have enough material for a single post, which means I will have to actually look for things to write about.
Before I close this post I have a favor to ask of my newly found fan base. If one of you would be so kind as to inform me of the specific post that made you so upset I would greatly appreciate it. That way I can write more of the same. Then you can continue your feed on your impotent rage and I can stick some ads up on this site and make a little money. It would be a mutually beneficial relationship.