A judge in Georgia disagreed with a jury's verdict and decided to punish the suspect in spite of the fact that he was found not guilty:
A black man who was found not guilty of armed robbery will still serve up to seven years behind bars after a judge ruled he had breached the rules of his probation sentence for another crime.

[…]

The 24-year-old was already was serving a five year probation term (a court order served outside prison through fines and community service) for his first ever offence, breaking and entering an apartment to steal a television worth $120 (£92) in 2012.

[…]

The following February, a judge decided it was likely he did commit the robbery and as a result Chatman was re-sentenced for the original crime of stealing a TV and ordered to serve 10-years behind bars, back dated to the day of the crime.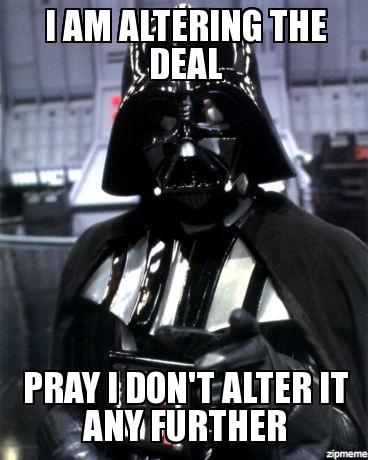 This is a major problem with a monopolistic justice system. The judge is obviously untrustworthy. He decided that he didn't like the verdict of a jury so he decided to renege on a previous deal made between the courts and the suspect. But even with this information in hand it's not possible for people in the judge's jurisdiction to choose to not do business with him. The best they can hope for is that there are multiple judges in that jurisdiction so they have a chance of getting one who is more upstanding.