While politicians in Washington DC have been discussing gun control, denizens on the Internet have been busy evolving the 3D printed handgun. The WASHBEAR is a newly released 3D printed .22LR revolver: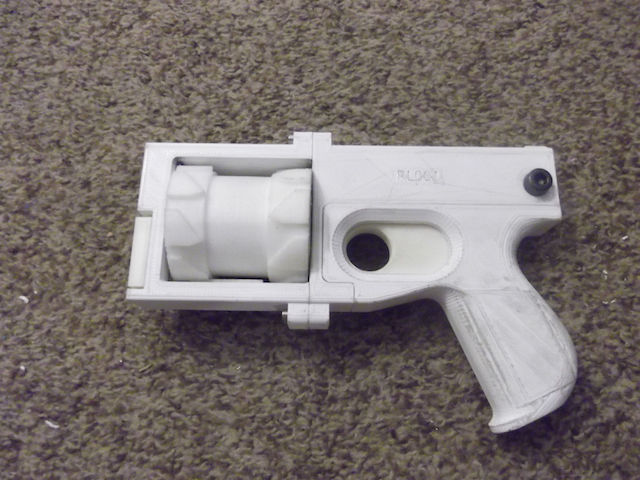 It looks very similar to numerous Nerf guns. Like the Pepperbox handgun created by Hexen, the WASHBEAR has steel sleeves inserted into the chambers to reduce stress on the plastic. While this means that the entire gun isn't 3D printable, steel inserts can be had at any hardware store.
Politicians and advocates of gun control can continue wasting their time but the truth is gun control is a fantasy. Granted, it has always been a fantasy but now we're at the point where a person with even modest means can acquire everything necessary to build firearms. Gun control is dead. Technology killed it.