Archive for the 'Humor' Category
A lot of Democrats are furious that the United States and Russia may be becoming friendlier towards each other. I prefer peace over war so my initial reaction to any prospect of peace is usually positive. However, after giving it some thought, I can see why people are angry at the prospect of the United States and Russia developing a friendship.
Every time the two countries have become friends in the last 100 years millions of Jews died and two Japanese cities were nuked.
I'm a fan of Roman historical memes, especially ones that are somewhat clever: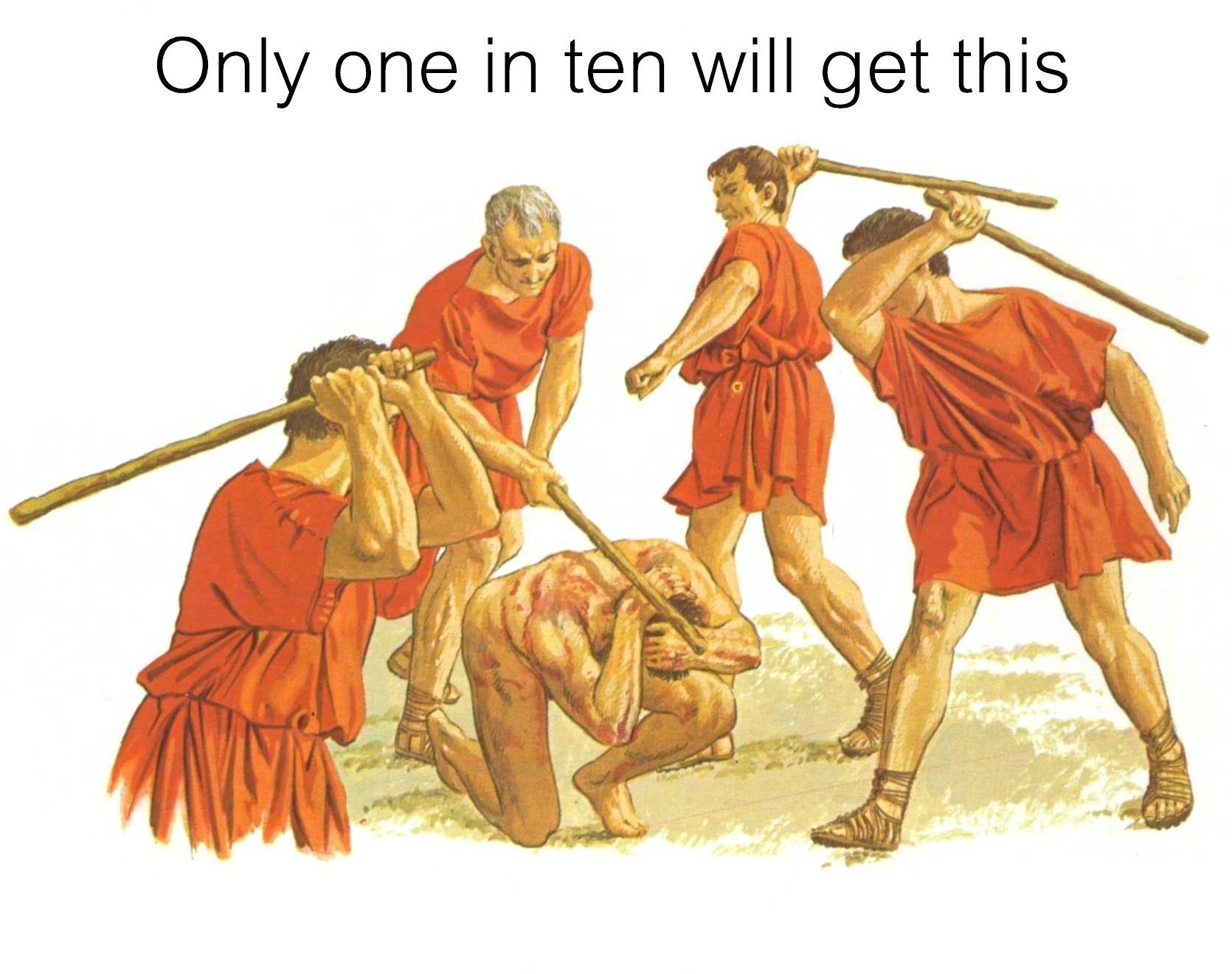 First the Republicans threw grandma off of a cliff. Now they're running people down with trains:
A train carrying Republican lawmakers to a retreat hit a lorry on the track in Virginia, killing the driver of the truck, says the White House.

Six people were injured, including another truck passenger who was airlifted out with critical injures.
Is there now low to which the Republicans won't sink?
Making an arrest can be challenging for law enforcement officers, even bordering on chaotic at times. During an attempt to arrest a suspect, one police officer misjudged the destination of the taser prongs and, instead of just hitting the suspect, ends up firing a prong into his partner. During the tasing, the officer fell, hitting his head against the pavement.
To the officer's credit, he did hit the armed criminal.
Once in a while the War on Drugs brings us humor instead of tragedy:
Sources say it started when two special ops officers from the 12th Precinct were operating a "push off" on Andover near Seven Mile. That is when two undercover officers pretend to be dope dealers, waiting for eager customers to approach, and then arrest potential buyers and seize their vehicles.

But this time, instead of customers, special ops officers from the 11th Precinct showed up. Not realizing they were fellow officers, they ordered the other undercover officers to the ground.

FOX 2 is told the rest of the special ops team from the 12th Precinct showed up, and officers began raiding a house in the 19300 block of Andover. But instead of fighting crime, officers from both precincts began fighting with each other.

Sources say guns were drawn and punches were thrown while the homeowner stood and watched.
I'm glad to see the officers were fighting with the actual criminals for once.
A friend of mine posted the following picture on Facebook: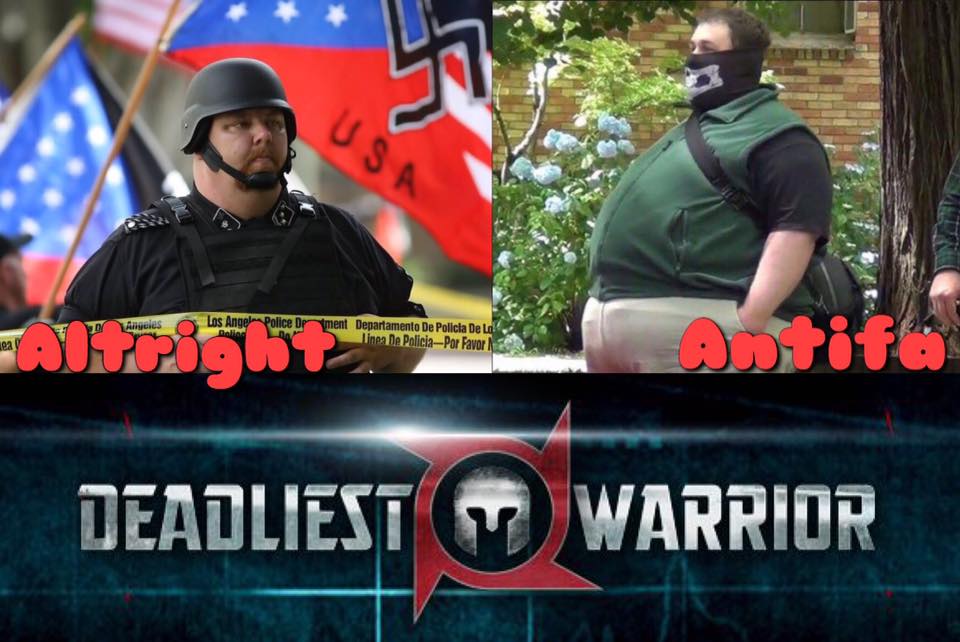 It really does illustrate a first world problem. Between the militias, III%ers, Neo-Nazis, Antifa, and a handful of other groups there are a lot of Americans who want to be militants. However many (if not most) of these individuals have enjoyed an overabundance of food and a luxurious lifestyle that has allowed them to avoid physical labor so they're too obese to fight anybody besides other obese Americans.
The new Doom is one of my favorite games of all time. id Software managed to pull of an almost perfect balance of fast paced action, satisfying weaponry, enemy variety, and over-the-top violence while leaving behind most of the features that have displeased me about modern shooters such as having to reload, not being able to carry more than two guns, and the ability to recover health by not getting hit for several seconds. But yesterday I discovered a video that showed me that Doom could be made even better.
I came across an image yesterday that sums up the current state of American quite succinctly: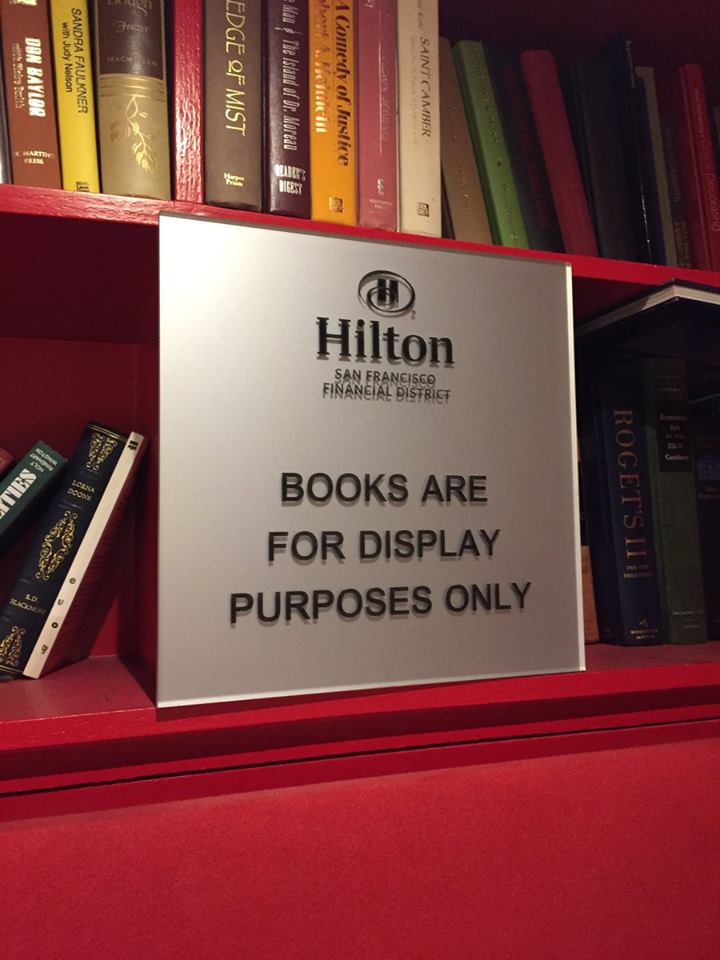 20 minutes into the future…
Not much good came out of the fiasco in Charlottesville but watching Christopher Cantwell cry like a bitch was one of them. The universe apparently decided I was a good boy because it didn't stop there. OKCupid, an online dating site, announced that it was booting Cantwell from its service:
OKCupid joins a growing corporate backlash against neo-Nazis in the U.S. after the deadly white supremacist rally in Charlottesville, Va. Technology companies that once tolerated white supremacists are now booting them from their services.

The latest rally participant to see his digital footprint erased is Christopher Cantwell, a white nationalist and Web commentator who was filmed by Vice in Charlottesville. Facebook and Instagram removed accounts belonging to Cantwell and his YouTube account appears to have also been shut down. Now even his dating life is being targeted.
I guess Cantwell won't be getting a date anytime soon. So nothing has actually changed for him. But this news is still damned funny.
Remember Christopher Cantwell? Although he's fallen into obscurity (even more so than he was before, if you can believe it) in libertarian circles, he has been quite active in white supremacist circles as of late. He participated in the recent fiasco in Charlottesville and things didn't go well for him. Although he talked a tough game before and during the event, he was literally crying like a little bitch afterwards when he realized that he might have to face the consequences for his actions.
I hope this video of bawling Cantwell makes your day as good as it made mine: